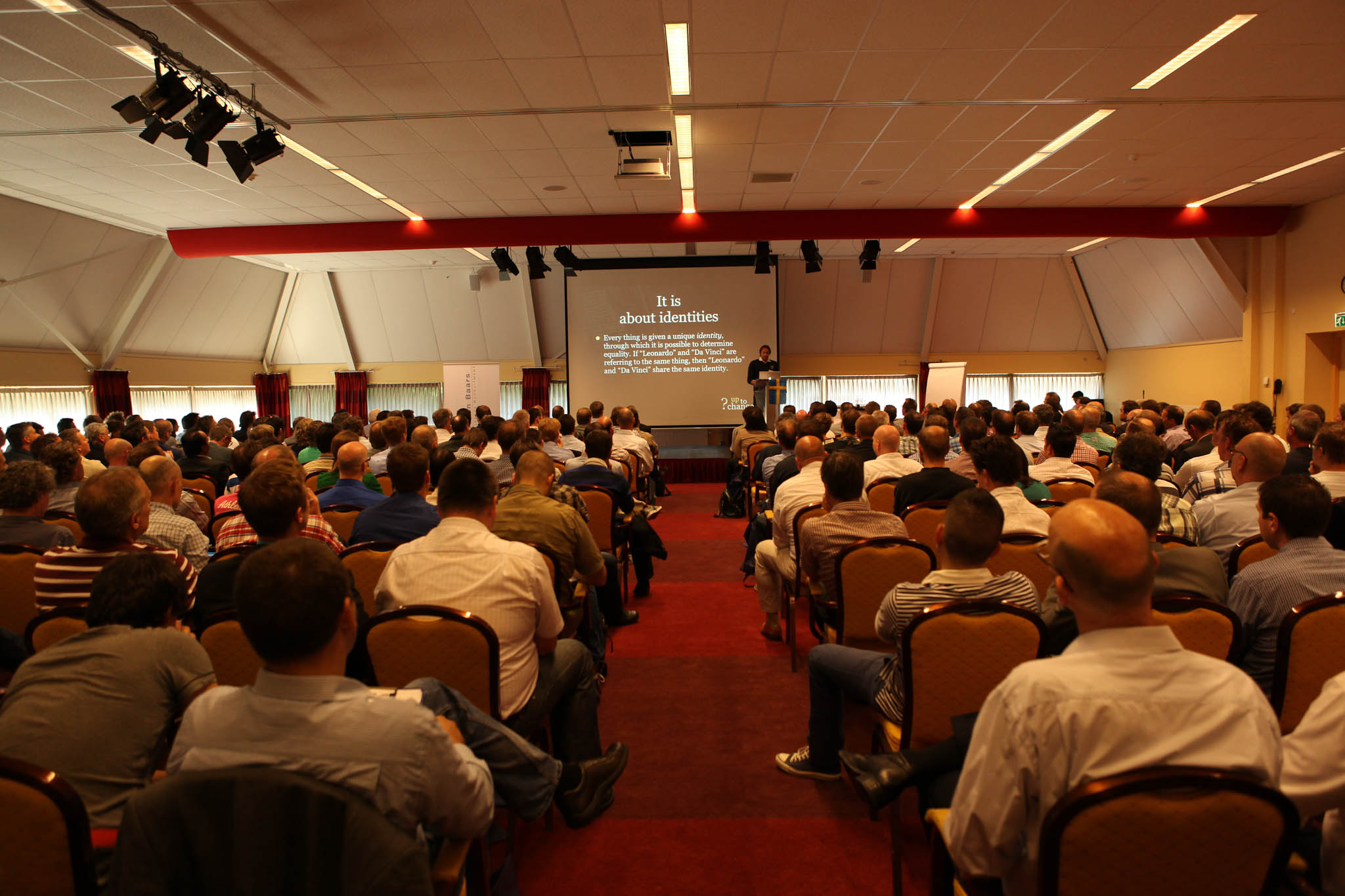 We're back from the event yesterday in the Netherlands, where we were happy to see close to 300 participants and present concurrent-temporal Anchor Modeling for the first time. We were also happy to see Hans Hultgren gather various techniques that separate mutable from immutable content under the same name, Ensemble Modeling. We also heard Ivo Clemens from m–wise challenge our claims of how Anchor Modeling is beneficial compared to other techniques, and coming to the conclusion that almost all of them have been fulfilled in their business, from the experience of building ten data warehouses using it. One of the more memorable quotes was how a client of theirs had their data warehouse up and running in a couple of weeks!
Martijn Evers saw us through a Clash of the Supermodels and Ronald Kunenborg through the history of modeling, as well as presenting differences and similarities between Data Vault and Anchor Modeling in two sessions. We finished off the day battling it out with Hans Hultgren concerning differences between Data Vault and Anchor Modeling. All in all it was a great conference, with lots of fun, and in the spirit of cooperation rather than competition. We'd like to thank Simone Molenaar, BI-Podium, and everyone at Visser & Van Baars for their monumental effort pulling this together.
Photos courtesy of Rob Vonk, who was thoughtful enough to bring a camera.